I won't bother you with a long intro, below are all the settings explained.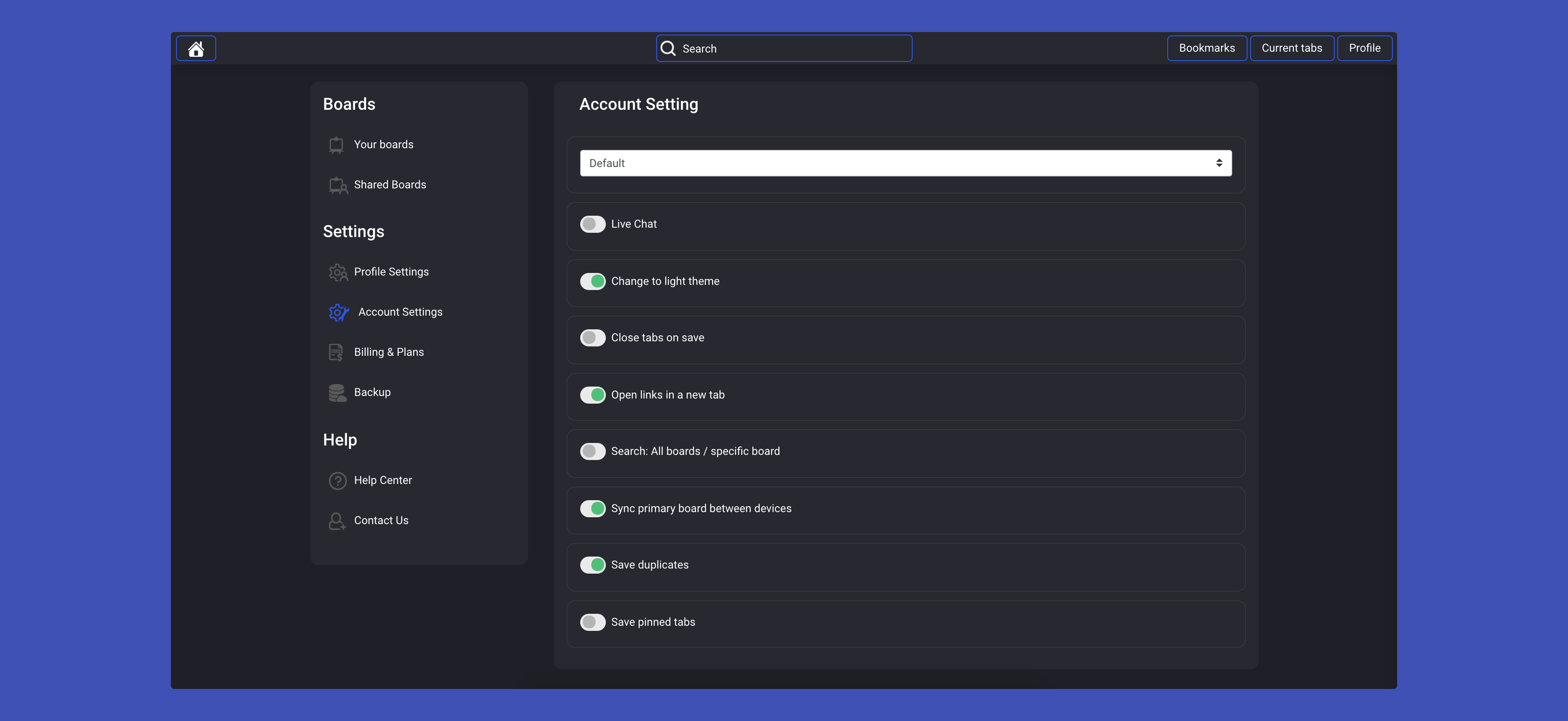 Change Font: The first option will allow you to change between 8 fonts.
Our default font, Cairo, Hind Siliguri, Lato, Montserrat, Noto Sans TC/JP/KR and Roboto.
Live Chat: This allows you to turn 'off' the live chat from showing.
Change theme: This allows you to change between the light and dark theme.
Close tabs on save: This allows you to decide if you would like the tabs to close when you save them, or if you would prefer to keep them open.
Open links in a new tab: Pick between having the links open in your current tab or in a new tab.
Search All boards / specific board: When searching, it allows you to pick between seeing all your bookmarks or the specific board that you are on. This can help if you have a lot of boards or work on different projects.
Sync primary board between devices: If you are using multiple devices, this will sync the board you decide to see open in your new tab on all other devices. To change the board simple click on the home icon and the star showing on a board.
Save duplicates: Avoid saving the same bookmark numerous time by using this feature.
Save pinned tabs: This feature will let you save bookmarks in bulk without adding and/or closing your pinned tabs.
That's it for now. Let us know if you have any questions or suggestion of a setting we should add here. Email: Guillaume@qlearly.com