Hello there 👋 It is nice to have you here.

A few have asked about a way to keep your new tab extension or other extensions as your new tab while using Qlearly.

NEW: Instead, we released 'Qlearly Light'. It is the same browser extension, with the same features the only difference is we turned off the 'New Tab' feature. Please note, it will usually be 1-2 updates behind.

If you are using Firefox, you can use this extension to install Qlearly Light.
Previous workaround:

By installing or re-installing a different new tab extension it will take over Qlearly's new tab feature. As long as the new tab extension you want to use is installed after installing Qlearly. It is that simple!

As an example, you can have Momentum and Qlearly installed at the same time. While keeping Momentum as your new tab. Here is the result: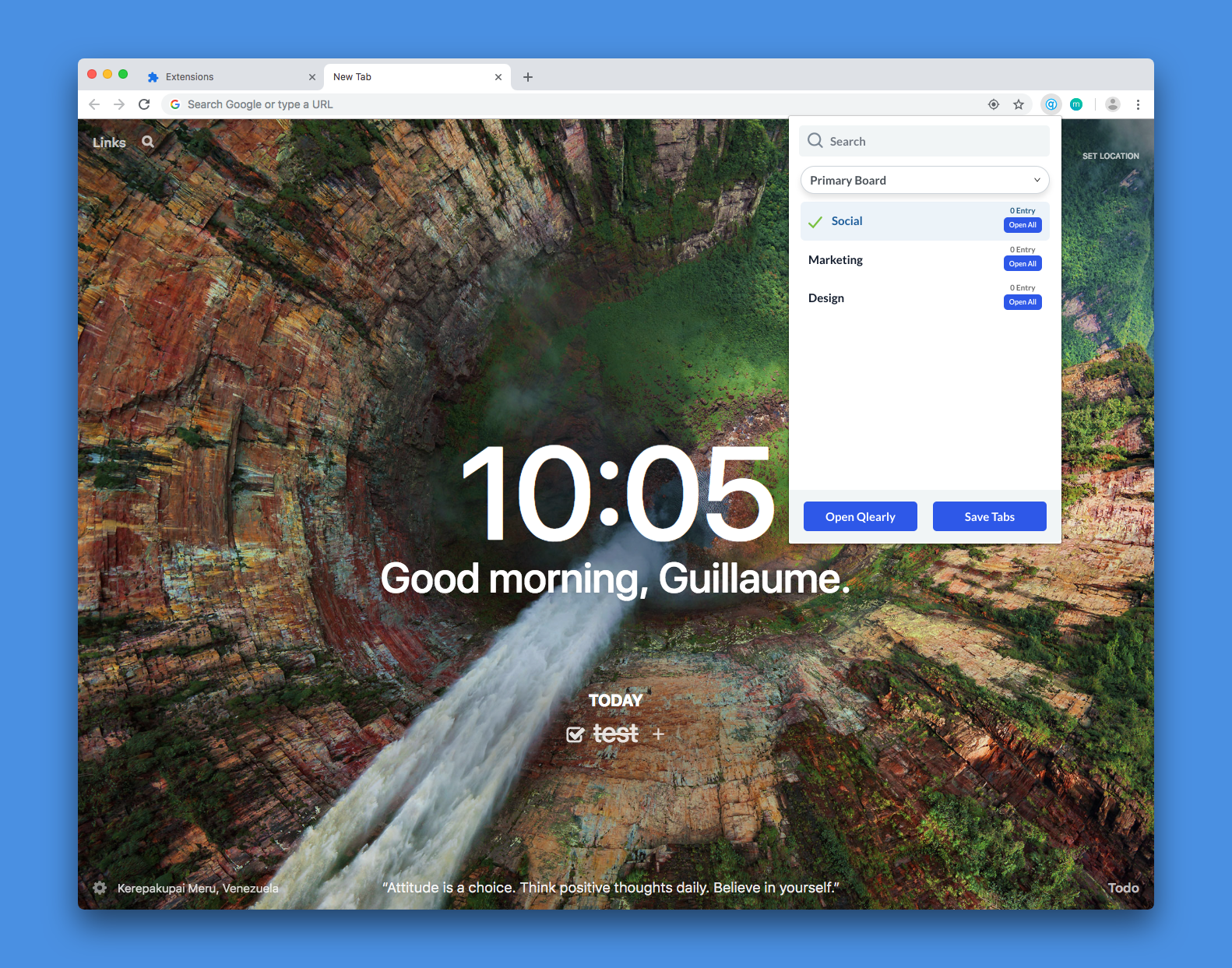 If this article did not answer your question, do not hesitate to reach out. 📧
Email: hi@adeptlabs.co or Contact Us. Twitter: @Guillaumebardet