Since we started to work on Qlearly, we have always wanted to make the search function simple yet very useful.

As of now, you will be able to quickly search through your bookmarks. The results that appear are organized by how often you have clicked on them. This article will also show you how you can do a google search right from Qlearly.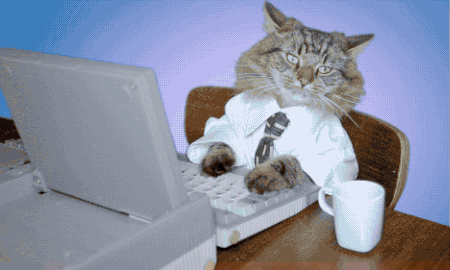 Tip: You can also use certain keyboard functions to navigate faster. Here is a list:

You can use '/' or Shift + '/' to start searching
You can use the ↑ or ↓ arrow
You can click enter to open the link you selected

Here is an example, to open Indie Hackers I searched 'Indie' and clicked ↓ followed by enter. 😎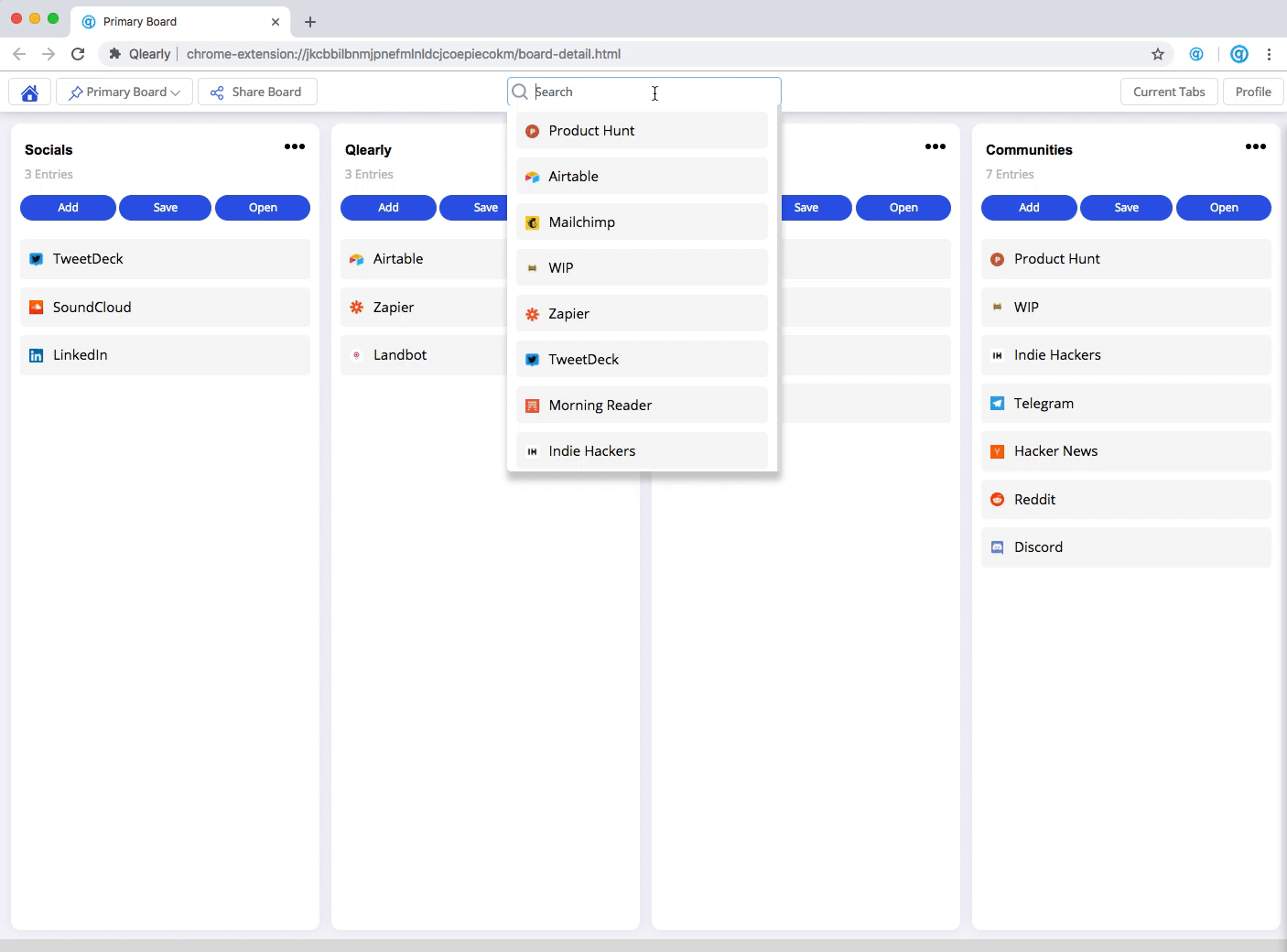 Whenever you need to do a quick google search, the last result will always take you to google. It is set to be a google search. As an example, if you have Product Hunt saved below it, you will notice the option to search 'Product Hunt' on google.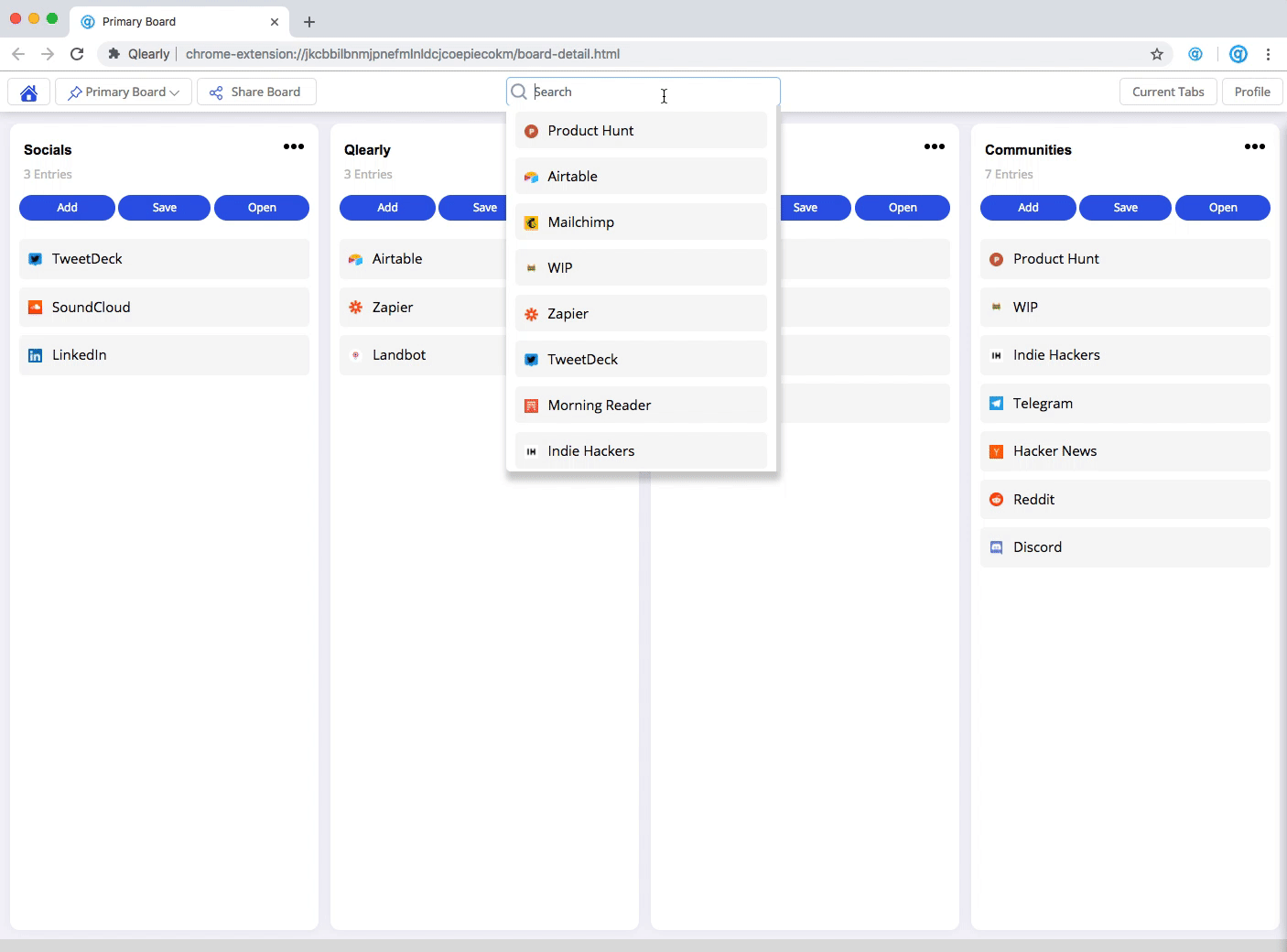 If this article did not answer your question, do not hesitate to reach out. 📧
Email: hi@adeptlabs.co or Contact Us. Twitter: @Guillaumebardet