Hello there,
Thank you for taking the time to give Qlearly 4.0 a try.
Here is the link to install this version.
Please note:
1. Qlearly 4.0 is connected to a new server. This means you will be required to register again. Feel free to use the same Email/Gmail. However, it will not import your data.
2. After doing so, you will likely find a blank board.
3. To import your data on Qlearly 4.0, we do not suggest using the backup feature. Instead, you can export/import each board.
Additionally, you could select the 'Bulk Edit' button to bulk copy/paste data into a new board.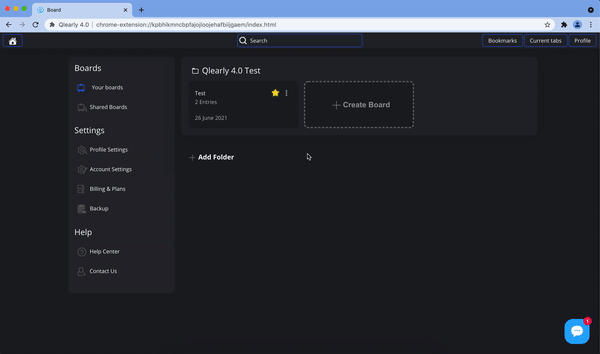 4. The auto-sync finally works! You simply need to refresh two times. The first to make the call on the server and the second to bring up the data it found. This means you can use it between chrome profiles, numerous devices, or teammates. We'll make it work even faster in the near future.
5. I will be upgrading all accounts manually. Allow me a little time. If your account should be upgraded, please email hi@adeptlabs.co.
6. If you have any questions/concerns, please try to reach out by email instead of the live chat. hi@adeptlabs.co or https://qlearly.com/contact
Thank you and I hope this will help a bit.
Guillaume