Thank you for wanting to learn more about upgrading on Qlearly.

It is nice to know you like our platform enough to consider paying for it.

We made the upgrading and downgrading system quite simple. After upgrading, the 'Upgrade' button will turn into 'Cancel Subscription' allowing you to downgrade at any time. You will not need to email us or call us, it is just one click away.

You have the option between our yearly and lifetime plan. We have removed our Monthly plan and reduced the pricing a bit.
Our current 'biggest' discount code is: SAVE25.
Since our platform is currently an extension you will first need to install Qlearly. Next, by copy pasting the following link, you should be able to access the billing section:
chrome-extension://aicaflgmmblfaneodjfhkilgplnpjmig/index.html?page=billing

To use PayPal instead of a card, you can do so by visiting:
https://Qlearly.com/paypal

Here is how it looks prior to upgrading: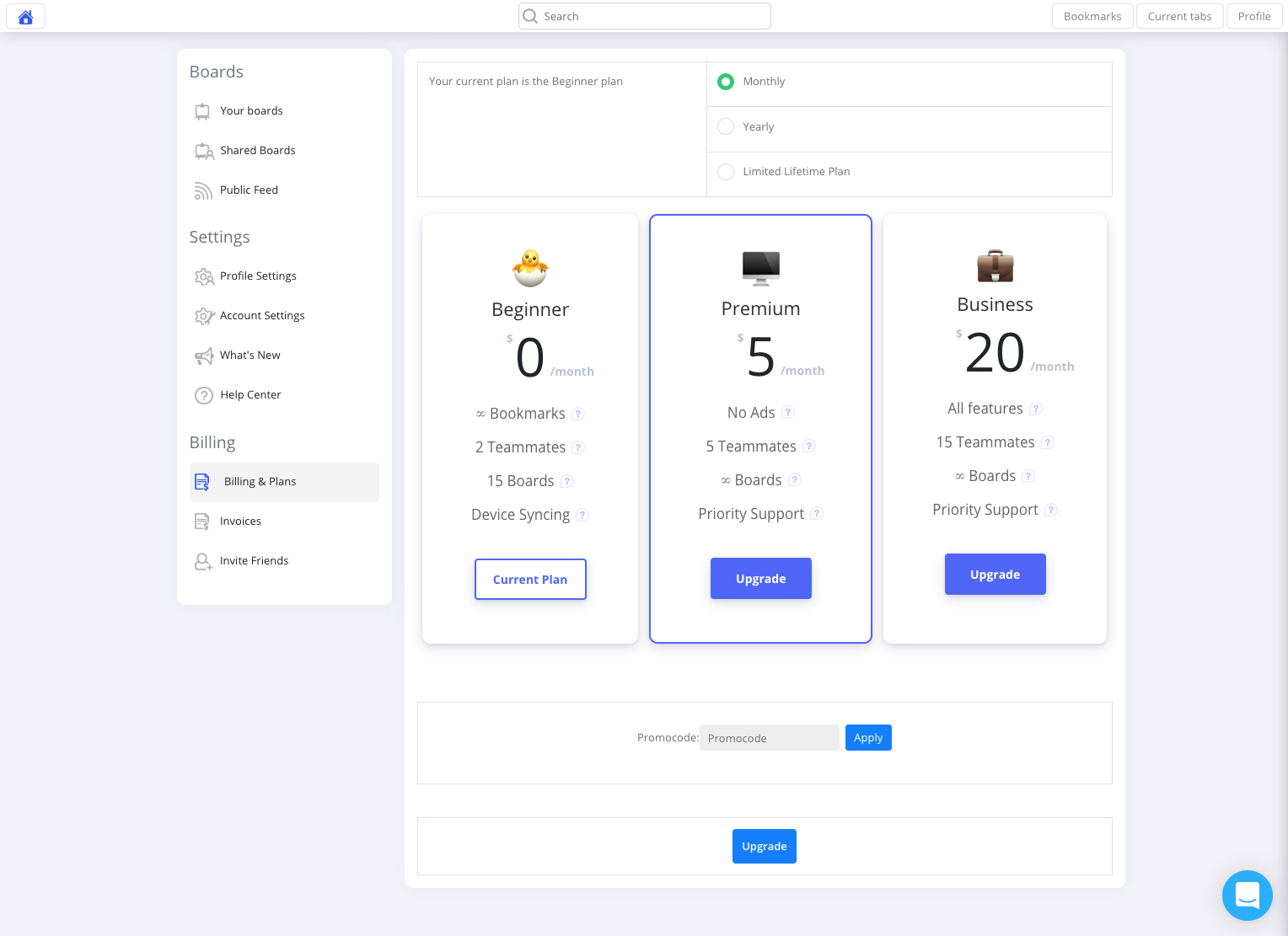 Here is how it would look after upgrading: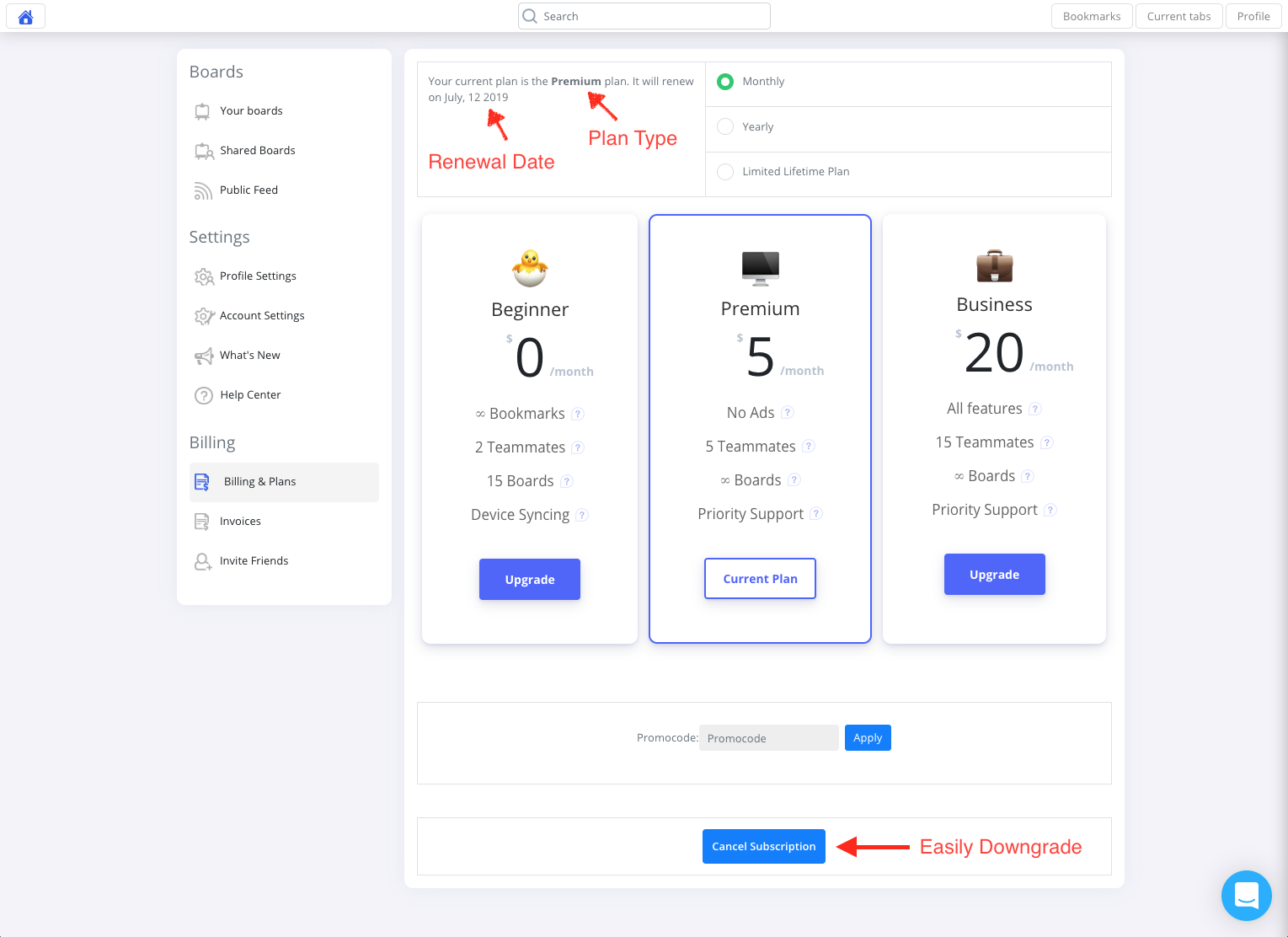 If you upgrade with a Lifetime plan, the renewal date will show as 2099. Ex:
You will never be charged again!

After going through the Stripe payment, you should notice a loading effect followed by a confetti effect. This is to clarify that your account has been upgraded. This is when the information on the top right will be changed, and the button will change from 'Upgrade' to 'Cancel Subscription'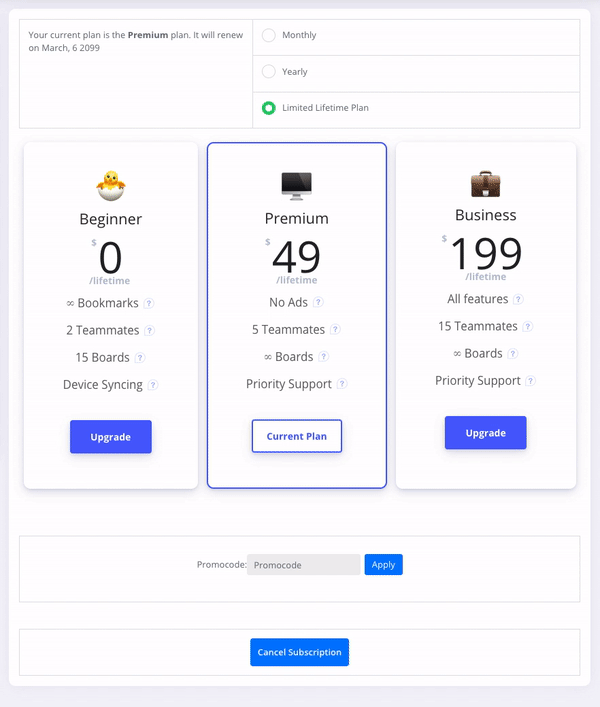 Please note:

If you already paid for Qlearly elsewhere, don't worry you will not be charged again. First, make sure to select the right plan type, followed by entering your code. The price will now change to $0, simply click the blue button called 'Upgrade' on that plan and within a few seconds you will see the confetti effect like the GIF above.

When our servers are getting slow, it is possible that it may take 10-30 seconds for the proper information to load on the top left. If you have upgraded, and revisit the page a few days later and do not see your account upgraded please give it a few seconds.

If this article did not answer your question, do not hesitate to reach out. 📧
Email: Guillaume@qlearly.com or Contact Us. Twitter: @Guillaumebardet